Regular price
Sale price
£50.34
Unit price
per
Sale
Sold out
excluding tax
Call us now 01132310500
4054596256361
Share
View full details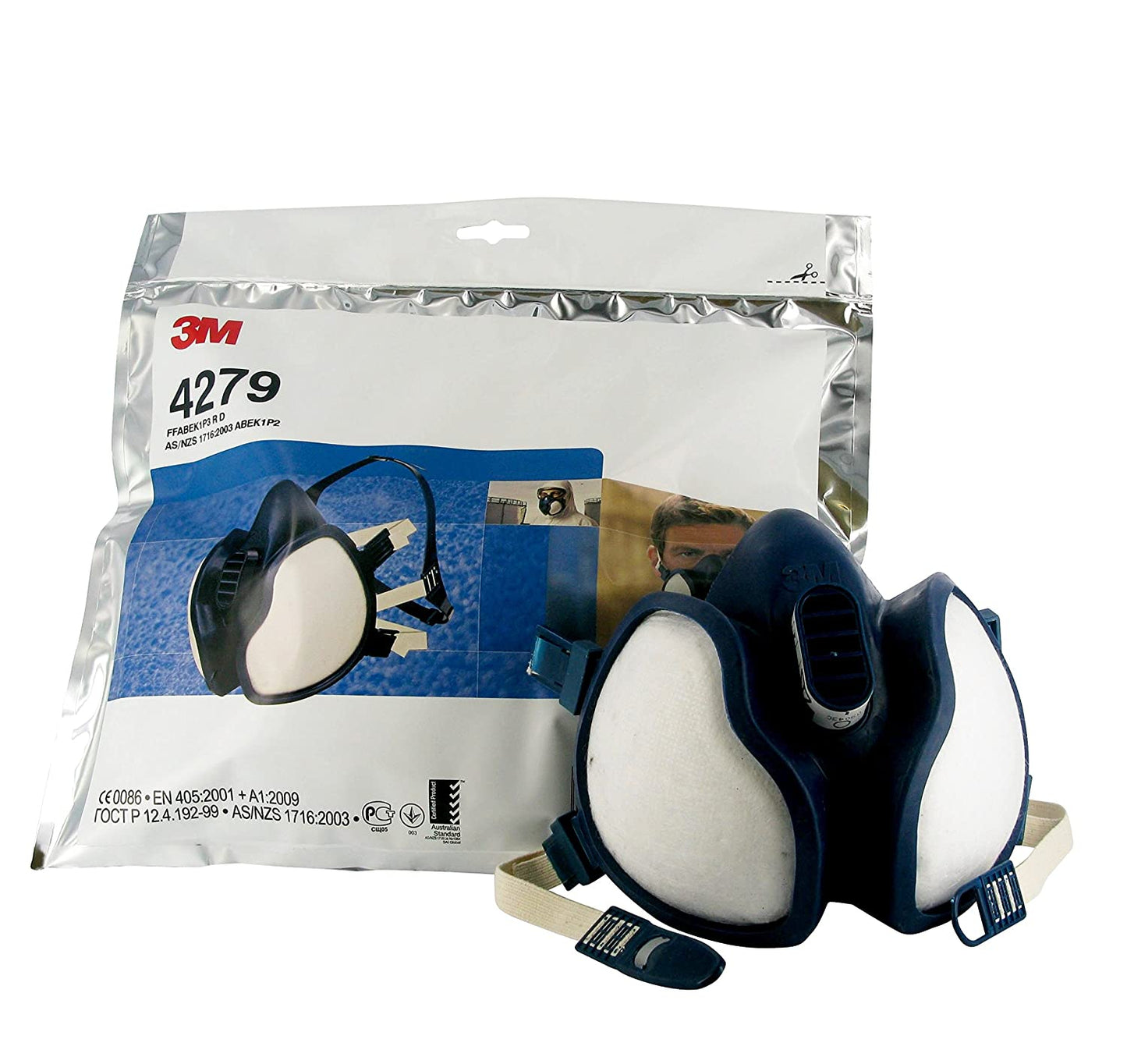 Description
30 Day ABEK1P3 Half Mask by 3M model 4279 supplied in a re-sealable foil bag for storage

Suitable for organic vapors, inorganic gases, acid gases plus ammonia and particulates. Please refer to the WEL information in the description below
This product helps protect against organic vapors ( with good wearing properties and b.pt >65 deg.c ) inorganic gases, acid gases plus ammonia and particulates in concentrates up to 10 x Workplace Exposure Limit ( WEL ) or 1000 ppm ( whichever is the lower ) and particulate concentrations up to 10 x WEL for particulates
The 3M 4279 FFABEK1P3 R D is a comfortable disposable ready to use and maintenance-free half mask, the 4000 Series uses innovative technology to provide integral construction respirators using twin inhalation valves and parabolic valve to reduce breathing resistance and prevent heat build-up alongside large bonded carbon filters which do away with the need for granule containers.
A respirator programme is easier to manage, avoiding operator assembly errors and allowing a respirator to be designated to a specific area, all thanks to a single-piece integral construction. Replace after one month or when damage occurs, as gas filters become saturated or particulate filters clog. 
Free Shipping

We offer free shipping on orders over £100
Any help?

If you require any help or advice, or wish to place your order over the phone, please call +44 0113 231 0500. Alternatively, you can send an email to info@sprayplant.co.uk. Don't forget, we offer free delivery on orders over £100 ex. VAT!