Regular price
Sale price
£198.68
Unit price
per
Sale
Sold out
excluding tax
Call us now 01132310500
4026056003129
Share
View full details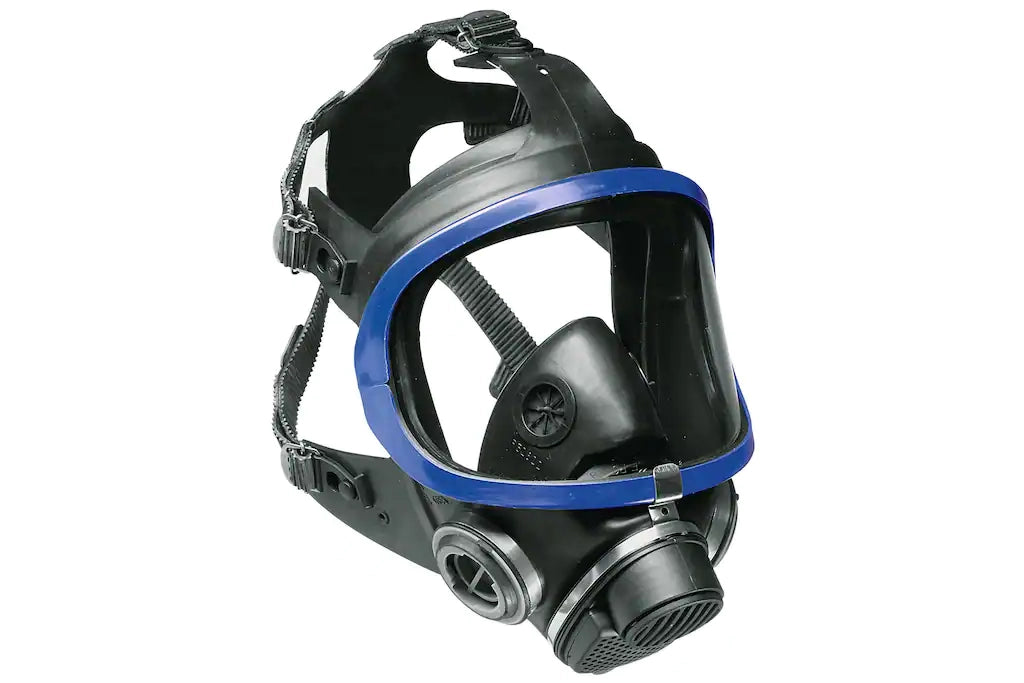 Description
Suitable for spraying most kinds of material.

The Drager X-plore 5500 full face mask provides full respiratory protection and also clear vision through it's TRIPLEX visor.

Requires either 1 x 900-703 or 1 x 900-704 filters
Twin filter full-face mask 
Drager specified bayonet connection- filters positioned on side 
EPDM main mask body, visor made of TRIPLEX 
Use in combination with X-plore Bayonet filters 
Comfortable and safe fit 
At the side of the mask is a double sealing frame with threefold sealing edges, this offers extra protection and also ensures a secure fit. The body of the mask is made from durable EPDM, which gives a great level of comfort even when the mask is worn for a prolonged time. 
180° lens from PC or Triplex allows for a large field of view
The lens does not distort vision and allows for 180° wide angle large field of view with excellent peripheral vision, from it's scratch-proof and chemical-resistant TRIPLEX glass visor and stainless steel frame for extra security 
Excellent ventilation system 
A separate nose cup stops the lens from fogging up and allows for an unobstructed view. 
Versatile use 
This mask is equipped with two lateral bayonet connections and can be used with the comprehensive Drager X-plore bayonet filter series. 
5- point harness 
The Harness allows for quick and easy donning and removal of the mask without it getting tangled in hair or other obstructions. In addition, the straps are wide preventing the development of pressure points around the head.  
Easy recording, servicing, and management 
The universal size of the mask simplifies its storage and logistics. The inside attached barcode allows for the ease of recording and servicing the mask inventory. 
Unrestricted field of vision 
The filters are placed to the side meaning the user's field of vision is free from obstruction. 
Free Shipping

We offer free shipping on orders over £100
Any help?

If you require any help or advice, or wish to place your order over the phone, please call +44 0113 231 0500. Alternatively, you can send an email to info@sprayplant.co.uk. Don't forget, we offer free delivery on orders over £100 ex. VAT!